~ ~ ~
Lake Alqueva
Democracy
Virtual & Alentejo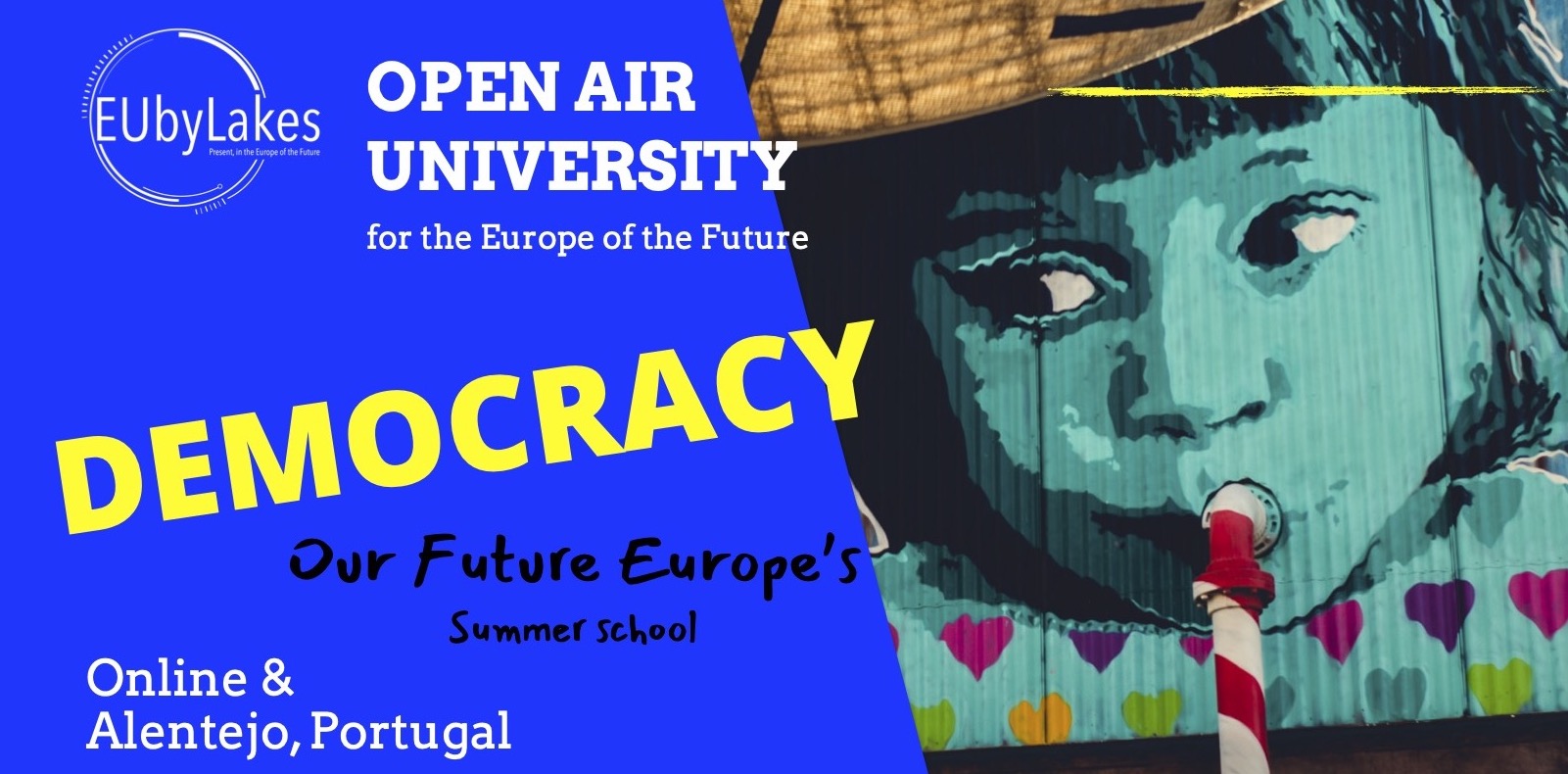 Call for participants
Have you ever wished to better understand how the EU works? Ever desired to take part in a genuine democratic exercise and to make yourself heard whatever your background? Ever dreamt of experiencing the European cultural, social and natural heritage first-hand?
If so, join the unique EUbyLakes experience. Together with other European citizens, you will embark on a four dimensional journey whose ultimate goal is to collectively devise the Europe of the future.
EUbyLakes is a space for cutting-edge learning and open debate on the Europe of the Future that aims to become a permanent Open-Air University by some selected European lakes. Built on a six-module structure, EUbyLakes is a path through the pillars underpinning the European Union and its future resilience.
---
First stop of the route
Democracy by Lake Alqueva, Alentejo (PT), April 2022.
On the agenda
Lectures by MEPs and EU experts, participative workshops (e.g. pottery) roundtables, debates, visits of nearby towns, cities and natural surroundings and cultural activities (e.g. wine tastings).
Democracy is nothing without citizens' involvement. Be part of the change!
Contact us at